It's What I Do
Here you will find the portfolio of my work to date. Including fonts, lettering, illustration, print design, branding and interactive design. Enjoy!
FUN FACT: Once you click on a project you can use the arrow keys on your keyboard to cycle through the work alphabetically.
Featured Project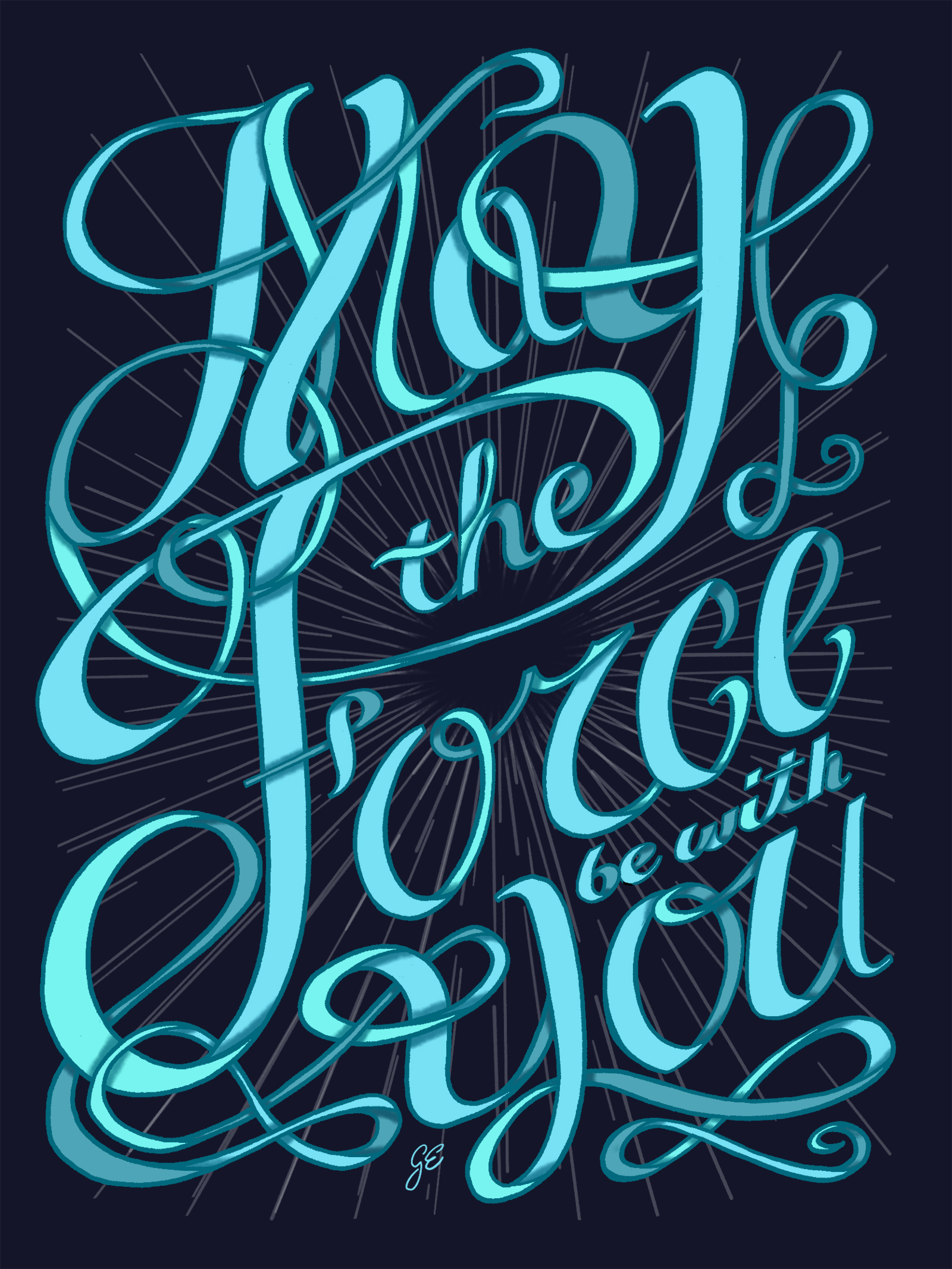 May the Force be with You
Hand lettering on my iPad Pro. You can purchase this as a print, greeting card, laptop skin, iPhone case, t-shirt, hoodie, tote bag, and even throw pillow, over at my Society6 shop.